COVERAGE MAP
Areas of coverage by our technicians.

PORTFOLIO
Summary of our work in pictures

CUSTOMER ACCESS
IT applications for customers.


GLOOMAN is a company created by telecommunications technicians with over 25 years of experience, which until 2010 were providing their services independently to common customers across the country.
Years of experience toguether, working to multinational and national companies endorse GLOOMAN as trustworthy company and with professional commitment.
A new opportunity to improve. The fact that we have worked for common customers over the years, has encouraged us to join in order to offer ourselves as a global, affordable and competitive solution. Unlike the current 'contract' format or 'outsourcing', GLOOMAN adds value commitment and involvement in their performances that very few can offer: the company's us . This commits us personally to always act with quality, economy and efficiency. Directly it depends on each of us the final customer satisfaction and therefore our future as GLOOMAN .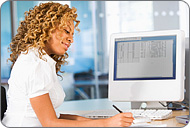 Personalized service for each customer.
Maintaining customer confidentiality.
Knowledge of applicable rules on Telecommunications and Energy.
Technicians with specific training and field experience.